About Hosted Status Page
Learn more about HSP
HSP is owned and operated by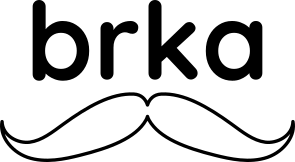 , an Estonian private limited company: Brka OÜ, Reg. № 16585770 (EUID EEARIREG.16585770).
Have you ever been in a situation where an incident occurred, and you had to shut down your business while you dealt with it?
We have. We know it's awful. That's why we created Hosted Status Page — a privacy-friendly incident management and status page tool that enables business owners and entrepreneurs to continue operating even though there are incidents, while avoiding customer outrages.
With Hosted Status Page, you can:
Keep customers updated on the status of their orders and shipments as they happen
Maintain a positive brand image and reputation by being transparent about what's going on
Avoid being held responsible for any losses incurred by customers due to delays or other issues caused by your own mistakes
Features
HSP, like any other status page SaaS, provides status pages. However, we have a few more features you might find useful. These include privacy-friendly approach, automated downtime detection, multiple notification channels, custom incident types, status page widgets, private/password-protected status pages, etc.
Getting help
If you need help, you can contact us via email or read our documentation.