0th Paying Customer 🤨
It's me! 🤫
Yes, I am paying for my own product since I use it. I can't consider myself as the 1st HSP paying customer as the seat is reserved for you, but I do believe every maker should be doing this.
It's not myself who got the idea - I saw it on some guy's GitHub "My stack" list. Unfortunately, I can't remember which one is it. When I do, I'll post the link 💪🏼 Anyways, kudos to him 🙌
Other stuff
30% off for the first 30 subscribers - coupon: indie30 It's 30% off forever.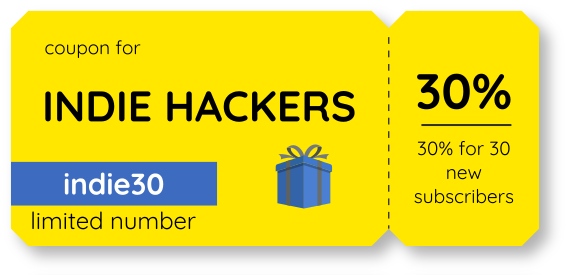 Cheers! 🐱‍🏍